Xiaomi Redmi 10 Features
The Xiaomi Redmi 10 is an impressive piece of work from a company that never ceases to amaze us with its astounding new devices. The Xiaomi Redmi 10 comes with a lot of internal storage space, allowing you to save all of your amazing memories and re-experience them at any time. You can even keep all of your important files and documents with you at all times so that you have easy access to them.
Let us get into the features and see what we have!
Redmi 10 specifications summary
64/128GB Internal Storage
4GB RAM
6.5 – Inch Screen
Helio G88 Processor
5000mAh Li-Po non-removable Battery
50MP F1.8 + 8MP + 2MP + 2MP
8MP Selfie/ front Camera
2G, 3G, 4G, Wi-Fi
Android 11, MIUI 12.5
Phone features explained
50MP AI quad-camera | 90Hz FHD+ display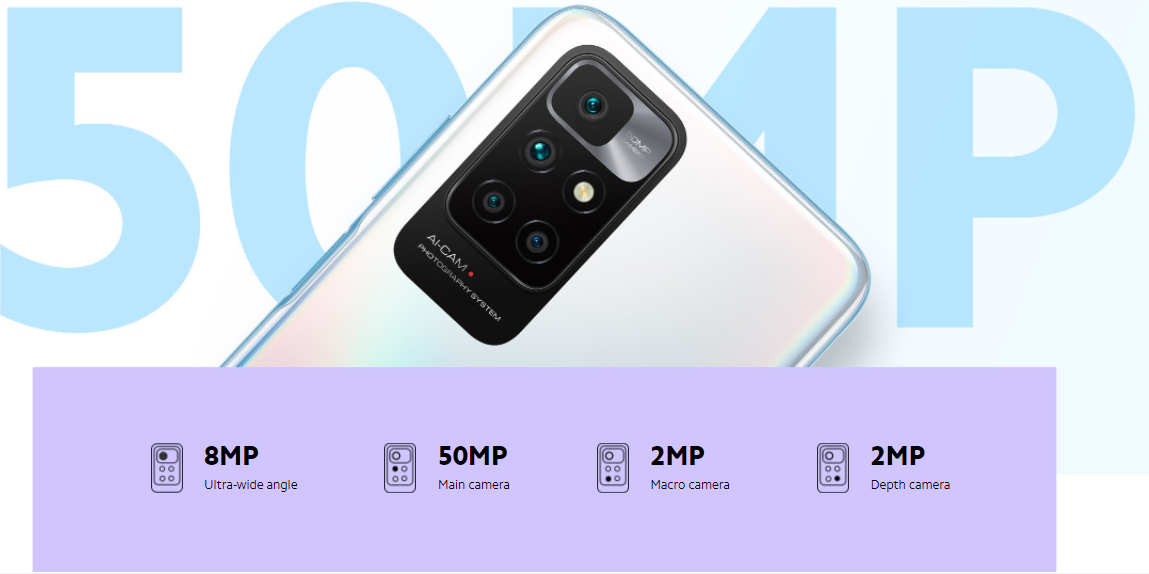 Xiaomi Redmi 10 also comes with a fantastic set of cameras on the front, allowing you to take great selfies and photos with your friends. With the 50MP AI quad-camera on the back of the phone, you will be able to take some of the most beautiful pictures with this phone. You can also capture videos in 4K resolution, allowing you to relive your memories in stunning detail. At night, easily switch modes to capture the glimmer in the dark. Night mode utilizes advanced algorithms to produce clear photos in dim light settings.
Long-lasting 5000mAh battery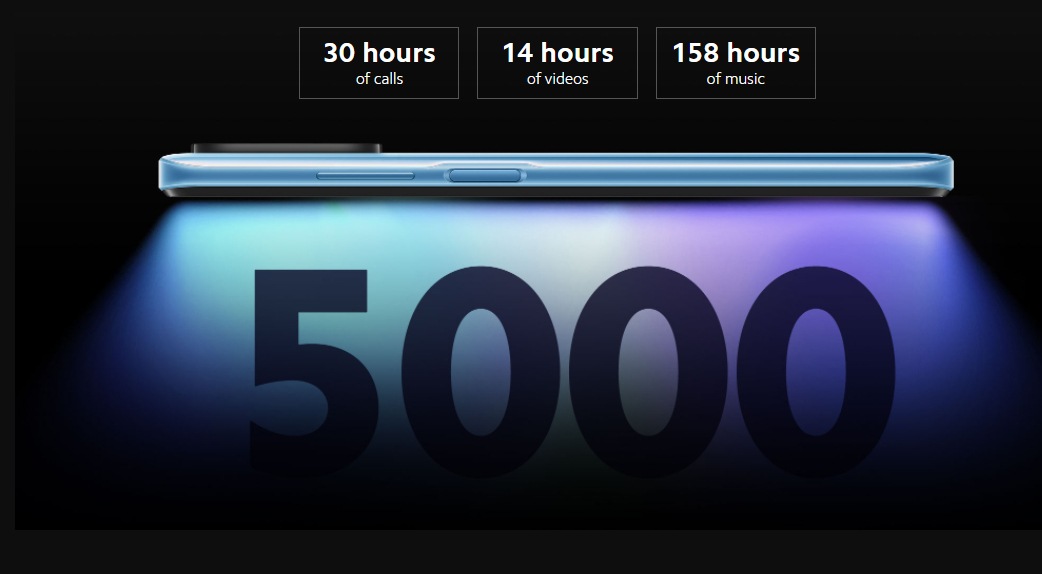 The Xiaomi Redmi 10 also has a massive, non-removable 5000mAh Li-Po battery. That means you will be able to use your phone for extended periods without having to worry about it running out of juice. With this large battery, you will be able to use your phone for hours on end without having to worry about it. Moreover, it has a 33W fast-charging system, so you can quickly and easily charge your phone up when it runs low on battery.
Powerful octa-core processor for Smoother performance 
The Xiaomi Redmi 10 is powered by a Helio G88 processor, which enhances the phone's working. You will get to use your phone without experiencing any lag or slowdown because of the powerful processor it has installed. Additionally, this processor helps conserve battery life, allowing you to use your phone for longer periods without worrying about running out of battery. Further, this processor is supported by 4GB of RAM and 64/128GB of internal storage.
Fingerprint sensor
The Xiaomi Redmi 10 also comes equipped with a fingerprint scanner. That means that you can quickly and easily unlock your phone so that you can access all of your data and files without having to input a password every time. You will save some time using this phone since you won't have to input a password whenever you want to use your data. The fingerprint scanner will allow you to do this quickly and easily.
90Hz FHD+ display
You get to enjoy a 6.5inch AMOLED display with the Xiaomi Redmi 10. That makes it possible to view your photos and videos with stunning clarity, giving you a unique viewing experience. You will also get to enjoy games and videos in widescreen formats with this display that supports 18:9 aspect ratios.
Take away
If you're going for a new smartphone at a pocket-friendly price, the best choice is the Xiaomi Redmi 10. The Xiaomi Redmi price in Kenya is about Ksh20000. Hit us up at Payson mobiles for the best Smartphone deals.